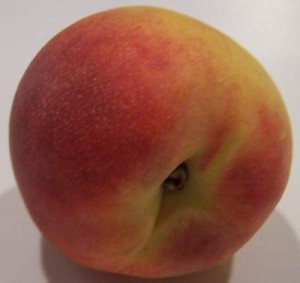 I have had more than a handful of requests for cocktail recipes.  You naughty readers!  Since it's the weekend and I think we could all use a refreshing drink–alcoholic or non–I am going to spend the next few posts on drink recipes.  All of these are non-alcoholic recipes but you can add the rum, vodka, gin, whiskey when you wish.  I find the best way is to make the recipe in it's virgin capacity and have your guests add the liquor if they so choose.  This way there are no catastrophes.  This first recipe is for a Peach Julep.  You can substitute papaya, melon or mango for the peaches for a nice change.  Have a party and make this recipe all four ways for your guests.  It would be simple and you will look like a cocktail queen!
Ingredients:
2 or 3 fresh peaches (if they are out of season, grab some canned in juice, not sugar)
1/4 c. granulated sugar
3 springs fresh mint
3 Tbs. lime juice
1/3 c. orange juice
1/4 tsp. grated lime rind
1/4 tsp. grated orange rind
1 quart ginger ale
In electric blender, puree peaches.  Heat with sugar and mint until sugar dissolves; cool.  Remove mint springs; add juices and rinds.  Refrigerate.  Before serving, add ginger ale.  Garnish the drinks with a mint spring.  You can add a shot of whatever alcohol you love.  What about a shot of peach schnapps?
Tags:
beverages
,
cocktails
,
fruit
,
liquor
,
peach
Posted in
Entertaining
|
No Comments »